Oslo
---
Destination Oslo
Oslo sits at the head of the Oslofjord, an inlet of the Skagerrak. It is the oldest of the Scandinavian capitals, having been founded by Harald Hardrada in 1050. After being levelled by fire in 1624, the city was rebuilt in brick and stone by King Christian IV, who renamed it Christiania - a name which stuck until 1925 when it reverted back to Oslo.
Despite being Norway's largest city, Oslo is remarkably low-key. The city centre is a pleasant jumble of old and new architecture with an abundance of museums, parks and monuments. It's also a remarkably easy city to get around with most sights within walking distance of the centre or effortlessly reached by public transport.
A must see in Oslo is the Akershus Fortress, a medieval fortress and castle built around 1300. The Akershus Castle is especially memorable and contains dungeons possessing dark little cubby holes where the nobiliary were kept under lock and key; plush upper floors with banquet halls and staterooms; and the chapel, still used for royal events, which holds the crypts of King Hakon VII and Olav V. During WW II the Nazis used Akershus as a prison and place of execution, and today it's the site of Norway's Resistance Museum, which gives a vivid account of German occupation and the Norwegian struggle against it. The site is surrounded by park-like grounds, offering excellent views of the city and harbour. There are concerts, dances and theatrical productions held here during summer.
Vigeland Park is a wonderful expanse of greenery, duck ponds and rows of shady trees - the ideal place for leisurely strolls and picnics on the lawn. Its central walkway is flanked with life-size statues by Gustav Vigeland, a prolific artist who presented the human form in a range of emotions and poses. Probably the most impressive piece is a monolith of writhing bodies, believed to be the world's largest granite sculpture. For a more in-depth look at the development of Vigeland's work, check out the Vigeland Museum across from the park. Other artistic shrines include the National Theatre, with its lavish Rococo hall, which was built a century ago to stage Ibsen's plays; and the Munch Museum, which contains more than 5000 drawings and paintings bequeathed to the city by Norway's most famous artist. Munch's most famous painting, The Scream, resides in the National Gallery, though it went for a short, unexpected holiday in 1994.
A 10-minute ferry ride across the harbour takes you to Bygdoy. This peninsula has some of Oslo's most outstanding attractions including Norway's largest open-air folk museum; maritime museums housing excavated Viking ships and Thor Heyerdahl's balsa raft Kon-Tiki; restored stave churches; and a couple of good beaches. Also easily reached by public transport is the Nordmarka, a wilderness area on Oslo's northern border, which is crossed by hiking and skiing trails.
The majority of Oslo's budget accommodation and eateries can be found in or close to the city centre. Karl Johans gate, the main street, is lined with shops, and is a popular haunt for buskers. Oslo's nightlife includes the usual mix of theatres, live music, discos, clubs, pubs, gay bars and drag shows.










Anons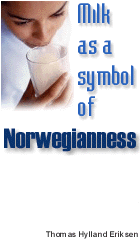 Partners



[an error occurred while processing this directive]